Crowdfunding campaign: Save Ilayda
---
Update 2016-03-17
Yesterday American doctors informed us that our budget should also include an item for follow-up treatment.
By now we have raised some money and are continuing to also raise funds to be able to pay for subsequent check-ups and treatment. We can do this with your help. Thank you.
Update 2016-03-15
#helpilayda we have collected more than €420'000
we stop at €800'000 ==> depending on where in the USA the therapy will happen, it will cost more or less.
Update 2016-03-14
#helpilayda we have collected more than €300'000 
Update 2016-03-13
#helpilayda we collected over €200,000 so far – a first in the D-A-CH region of countries – social media can make something happen.
Our campaign to secure the funding needed to save Ilayda Yildiz's life is in full swing. Our German blog entry, #helpilayda – Crowdfunding Kampagne: Rettet das Leben von Ilayda Yildiz, was launched successfully last Friday.
Ilyada's Blog
Facebook page
Donate now please – it makes a REAL difference
This blog entry is part of our series on viral marketing and word-of-mouth marketing – WOMMA
---
Who and what is this story about?
The above picture shows (from left to right) Nuhhaci Yildiz, Hülya Yildiz, Ilayda Yildiz and her sister.
At the center of this story is Ilayda Yildiz (second from right in the picture above). She was born December 17, 2005 in Singen, Germany, a community on the Swiss border. On February 27, 2012, shortly after turning six, Ilayda Yildiz's parents were informed that preliminary tests suggested their child had leukemia. Additional tests revealed it to be acute lymphocytic leukemia (ALL), also known as acute lymphoid leukemia or acute lymphoblastic leukemia. The majority of leukemias diagnosed in childhood are ALL.
About 75 percent of all childhood leukemias are ALL (see New York Times – Leukemia In-Depth Report very nicely structured, plenty of facts, numbers and diagrams).
For 20 percent of those suffering from ALL, chemotherapy will not help. This is what happened to Ilyada Yildiz, who is now 10 years old, and has been fighting her disease since 2012. Estimates suggest:
6,000 people in the US (National Cancer Institute),
1,500 in Germany, and
150 in Switzerland die annually because they suffer from a chemotherapy-resistant type of leukaemia.
But thanks to a new therapy, 92 percent of these patients can recuperate fully.
Unfortunately, this therapy is not covered by German or Swiss health insurance. The result is that those patients – primarily kids – die.
Just imagine what would happen if the treatment were covered:
Every year up to about 1350 of 1500 patients in Germany or 130 of 150 patients in Switzerland and thousands more in France, Spain, Italy and the Netherlands could be cured!
The above image shows Ilayda backstage at Violetta – the Disney Channel Telenovela where a talented teenager returns to her hometown in Buenos Aires after living many years in Europe.
Where does this leave Ilayda?
Like 20 percent of leukaemia patients, Ilayda suffers from a type that is described as chemotherapy-resistent.
Her only option is a personalized treatment called T cell therapy.
This is a process whereby the patient's own T-cells are removed and genetically engineered to attack his or her cancer cells. The modified t-cells are called CD19-chimeric antigen receptor T cells or CD19-CAR T cells (information from the US National Cancer Institute). These modified cells are then reinjected into the patient. In various tests, the "CAR T-cell therapy can help patients that suffer under acute lymphoblastic leukemia (ALL),"  (see ASH 2014, Abstract of study 382).
This treatment has been tested and successfully administered to several patients. The Children's Hospital of Philadelphia has conducted tests under the auspices of the US FDA (Federal Drug Administration) for CAR T-Cell therapy; they are leaders in the field.
92 percent of 39 kids treated using CAR T-Cell therapy showed no evidence of cancer one month after treatment. – Children's Hospital of Philadelphia
How YOU can make a REAL difference in Ilayda's life
We decided to try to raise the money to save Ilayda Yildiz's life, so we launched the #helpilyada #crowdfunding #campagin.
We have all heard about crowdfunding campaigns to launch new products or influence the Presidential campaign. We also have seen others raise €100,000 or more for a child.
So, here is the poster for our campaign – you are welcome to use it to share good thoughts!
3. We need €823,471 to save 
Ilayda Yildiz's life
So we need people like you. People who care about others and are willing to do some good. It will not cost you a fortune, and some will give more than others. No matter what, every donation is generous and every single dollar counts towards helping to pay for Ilayda's treatment.
Crowdfunding is part of fundraising, but crowdfunding focuses on one project with a time limit.
In the case of the #helpilyada crowdfunding campaign we want to raise enough money to pay for Ilayda to receive life-saving CAR T-cell therapy at The Children's Hospital of Philadelphia (CHOP for short).
For instance, we need resources to pay for Ilyada and her family to get to Philadelphia (US) and back. Her parents and sister will have to accompany her to provide the support she needs to keep up her spirits.
So if you know an airline that could help, please reach out to us here through the blog or via the contact form. We will get in touch with you like Speedy Gonzales.
But real cash is necessary to pay for the laboratory and genetic engineering work at the hospital to produce and pay for the CD19-chimeric antigen receptor T-cells, or CD19-CAR T-cells for short.
The procedures and required hospital stay must be financed as well.
At this stage the family has raised €90,650 (2016-02-03), so there is still a long way to go – another €700,000. Ilayda's parents are at their limit. Their financial resources are tapped out, and the emotional rollercoaster hasn't helped.
Likes on Facebook are great. Using our hashtag #helpilayda helps too. But what we need most is donations from the heart!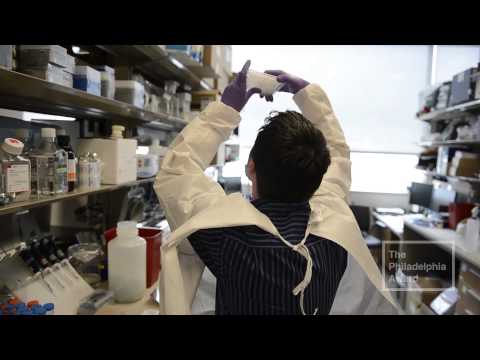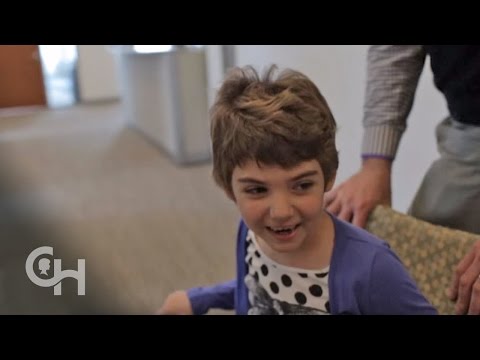 Even Christiano Ronaldo (Real Madrid) has joined the fund raising efforts for Ilayda Yildiz. He wishes her great success.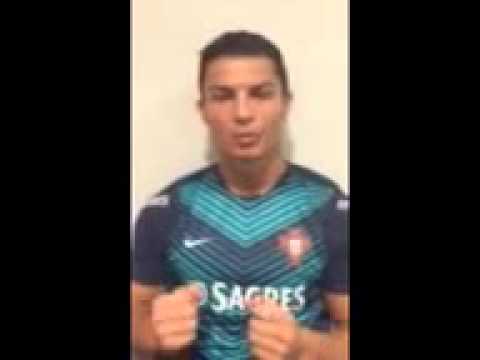 Table - this is how you can help Ilayda today
1. Money matters.
In this case it is money that will make it possible for Ilayda to get the life-saving treatment, so please give now:
2. How can we get airline tickets, hotel stays and so forth to make this happen?
We need your help to connect with those who can provide tickets. Can you make use of your contacts?
Ilayda's parents and her sister (what a trooper she is!) will have to travel with her, so Ilayda has the emotional support she needs to keep fighting.
What about Novartis, can you help us get Ilayda into their European trials? Anybody have an idea, maybe Susan Longman who is Head, Drug Regulatory Affairs, Europe and Great China at Novartis Pharma AG?
3. Will we get the crowdfunding or is it a pipedream?
We do not know if we will succeed with this crowdsourcing project. But we feel it is worth every hour of our time to help save another child's life.
We need your support and help to make this happen. Your comment here, and your Like is an important step. But please do not stop there, go beyond and become one of our donors.
4. Can Novartis help?
Novartis plays a big part in these trials, as David Lebwohl and Usman (Oz) Azam (both Novartis employees) point out. David Lebwohl also states that:
The treatment doesn't exist until we transform the patient's own cells into CTL019 cells and deliver them back to the patient.
According to this blog entry, the company is looking at doing cross-country trials, in turn bringing CTL019 clinical trials across borders…
Apparently, European health authorities have helped Novartis start clinical trials across the Atlantic, as mentioned by Eric Couture, head of Regulatory in the Cell and Gene Therapies Unit.
5. What can you do?
We want this story to go viral and hope that with this crowdsourcing effort we secure the funds needed to save Ilayda's life, BUT after reading Ilayda's blog entry, we need your help:
– What skills, talents, know-how, contacts can you offer to help save Ilayda's life?
– As of 2016-02-03, we have raised €90,650, but we still need YOUR CONTRIBUTION to get another €709,350 to make this happen.
6. More interesting information
Crowdfunding campaign: Save Ilayda
More information about the CAR T-cell therapy
NIH – US National Cancer Institute – CAR T-Cell Therapy: Engineering Patients' Immune Cells to Treat Their Cancers
Brower, Vicki (April 1, 2015). The CAR T-Cell Race. Retrieved March 2, 2016 from http://www.the-scientist.com/?articles.view/articleNo/42462/title/The-CAR-T-Cell-Race/
President Obama's "Moonshot" to Cure Cancer
Orphan Healthcare – Foundation for Rare Diseases
Please, don't forget to to ask your employer to match your donation. This will help your donation go much further! Thank you. 
The authors declare that they had no conflict of interest with respect to the content, authorship or publication of this blog entry.