Which blog metrics matter?
Who blogs smarter?
Why do some blogs get shared in social networks, while others do not?
Find the answers studying these blog entries listed below.
Workshops und Seminare helfen ihrem Erfolg im Content Marketing
Fragen unten einfach anklicken und Sie können sogleich weitere Rankings erhalten welche publiziert wurden.
Diese Seite finden sie auch auf unserem Blog in Englisch

DrKPI BlogRank: What do these numbers mean - FAQs
1.1  "What does the column labelled '
category and country
' mean?
Category and country means in comparison to all style and fashion blogs in that country. For instance, all lawyer blogs in the USA.
1.2  "What does it mean when the blog gets 60 points in 'category and land'?"
In case of the lawyer or finance blogs, this means all blogs in this category and country (e.g., Canada).
All numbers were standardized (statistical procedure). Then the best blog got 100 points, the one in the middele / Mean got 50 points.
60 points the blog is better than the average blog in this category of American football blogs.
1.3 "What does it mean when a blog scores 53 points in the category "All Blogs"?"
This number means that the style blogger compared to all other active blogs in the database. Active ones are those that released 1 post or more within the last 90 days. The blog is, therefore, better than the average blog in our database.
But careful. This benchmark is based on thousands of blogs about such themes as finance, marketing, renewable energy, public policy and analytics/metrics. We also find in this database the corporate blog, the travel blogger or a senator's blog.
1.4 "Why is this influential blog not ranked in the top 10?"
For starters, we do not count how many likes on Facebook, Instagram or Twitter followers a star blogger might have. We just focus on the blog.
We take into consideration the headlines of blog entries, first impression (e.g., how well is the text structured and are there fotos inserted), writing style, knowledge transfer, social shares (e.g., how often is this blog entry shared on Facebook, Google+…) and the dialogue with readers (e.g., do readers comment and does the blogger answer his readers) (Wir sind transparent, hier die Erklärungen für den DrKPI BlogRank).
These key performance indicators we compare for each blog and its entries that were posted within the last 90 days. Based on these numbers we calculate the ranking as outlined above.
2016
Custom Gallery: images not found
–  DrKPI BlogRank: Top 100 Recruiting Blogs der D-A-CH Region – ERSCHEINT 2016-03-13 – Sonntag
–  DrKPI BlogRank: Top 50 Sustainability Blogs der D-A-CH Region – ERSCHEINT 2016-05-23 – Sonntag
–  DrKPI BlogRank: Top 100 Marketing Blogs – ERSCHEINT 2016-08-15 – Sonntag
–  DrKPI BlogRank: Top 50 Lifestyle Blogs in der Schweiz – ERSCHEINT 2016-12-19 – Sonntag
–  DrKPI BlogRank: Super Bowl 50 top 100 football blogs – ERSCHEINT 2016-02-01 – SONNTAG
–  DrKPI BlogRank: Top 50 UK fashion blogs – ERSCHEINT 2016-04-11 – Sunday
–  DrKPI BlogRank: The 1000 best legal blogs – ERSCHEINT 2016-08-15 – Sunday
–  DrKPI BlogRank: Top 50 US fashion blogs – ERSCHEINT 2016-09-19 – Sunday
2016
Deutsch
–  DrKPI BlogRank: Top 100 Lifestyle Blogs in Deutschland – 2016-01-20
English
–  DrKPI BlogRank: WEF Davos top 100 CEO blogs – 2016-01-17
2015
– Fashion and Style: Best 1000 blogs
– NFL Super Bowl XLIX: Best 100 American football blogs
– WEF Davos 2015: Top 100 CEO bloggers
♥ USA top 10 Lawyer Voices on the Web<
♥ Europe top 10 Lawyer Voices on the Web
♥ D-A-CH region top 10 Lawyer Voices on the Web
♥ UK top 10 Lawyer Voices on the Web
♥ View FULL LIST of the top 100 lawyer blogs
2014 free downloads
– DrKPI: Die 100 besten Lifestyle Blogs aus Deutschland
– DrKPI: Die 25 besten Recruiting Blogs der Schweiz
– DrKPI: Die 25 besten Blogs von Patientengruppen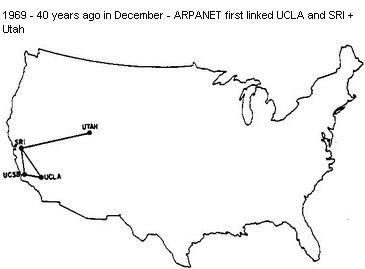 2013 free downloads